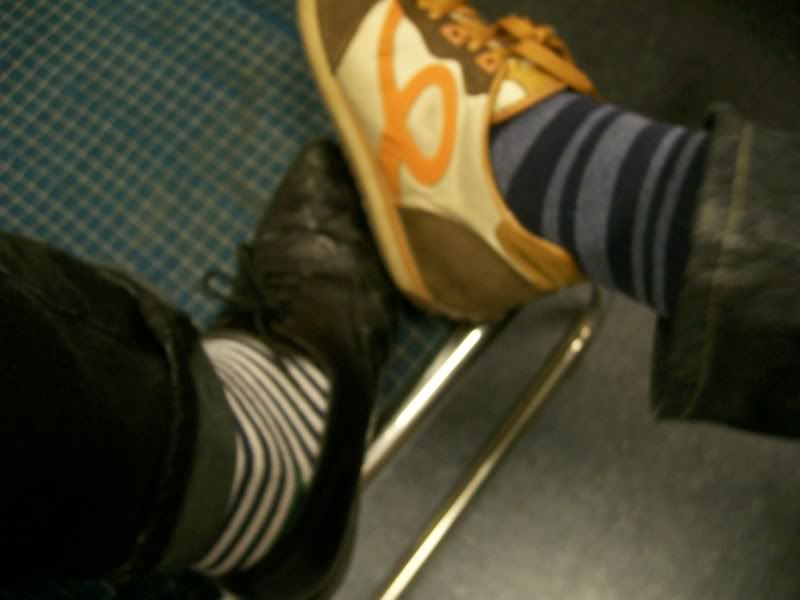 only 30 minutes of quality sleep makes for a good time, albeit a little messed up! lots of fun today as unexpected phone calls & debating the worthiness of prog made me smile. i remain faithful ::
harry nilsson - gotta get up
guided by voices - postal blowfish
the microphones - i felt your shape
the national - brainy
musical youth - pass the dutchie
daft punk - musique
canned hamm - seafood taco
rufus thomas - walking the dog
black rebel motorcycle club - shuffle your feet
marianne faithfull - my friends have
neil michael hagerty - fat street
prince - why you wanna treat me so bad?
sil austin - slow walk
count five - psychotic reaction
the famines - gimme some numbers
slade - take me bak 'ome
magazine - the light pours out of me
the go-betweens - your turn, my turn
man man - spider cider
the kills - at the back of the shell
beck - last fair deal gone down
clarence ashley - the coo coo bird
kate & anna mcgarrigle - sugar baby
alexander 'skip' spence - war in peace
eamon mcgrath - desperation, alberta
destroyer - you were so cruel
herman's hermits - museum